Bitcoin Daily View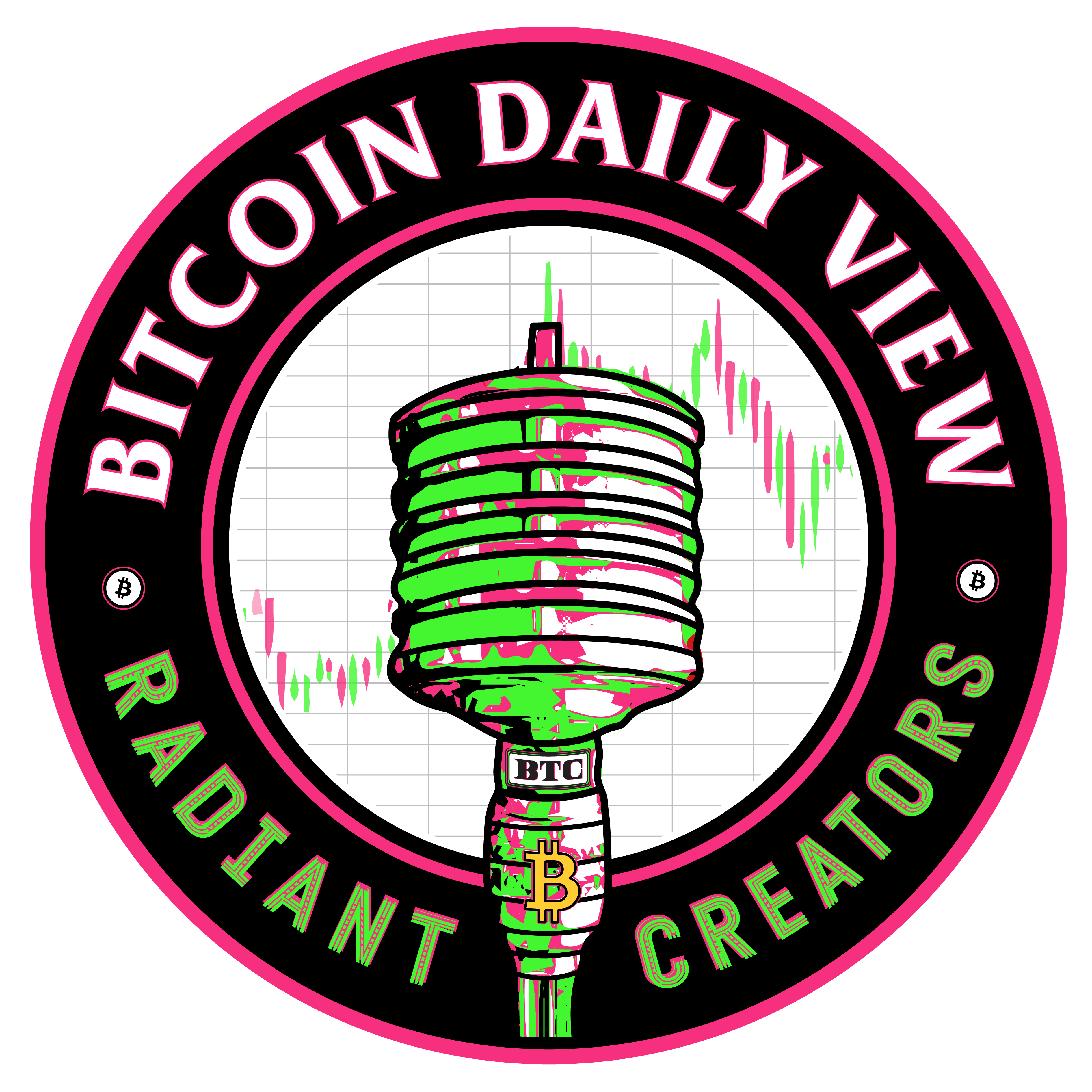 ~~~~~~
Bitcoin Daily View YouTube
https://www.youtube.com/user/kg6itc/videos/
~~~~~~

DISCLAIMER
To appease money-hungry lawyers and irresponsible people, it should be known that I AM NOT A FINANCIAL ADVISOR and THIS IS NOT INVESTMENT ADVICE. These are the opinions and ramblings of a lunatic. They are for entertainment purposes only and are probably wrong. You listen at your own risk.
~~~~~~~
Will be doing video's about this project... (Not financial advice!) If you got a few $ laying around or some ETH, "Get Some".
Mention me "Craig Simpson" in the Notes.
Have a contact at the company and am meeting with them in person this coming week. I can make sure all goes smooth for you. A little $ put in might be a wealth building big time.
Mindsly Corporation (MINDSLY) is a modern decentralized, open-source blockchain health and wellness virtual application platform that is focused on supporting the current mental health crisis.
Mindsly is a VR ecosystem designed as a safe and secure, immersive world, where mental health services and alternative therapy providers are easily accessed in a virtual environment with peer-to-peer socialization.
https://mindcoin.io/ https://https://mindcoin.io
~~~~~~~
Blockchain Education the fastest & easiest way to make money online
Infomercial
https://youtu.be/i6PwYHq8eto
Please Use My Affiliate Link:
https://rb.gy/814c2d
~~~~~~
I am a reseller for Hemp Paste, and use it daily. MAGIC!
Goto RadiantHempPaste.com
Wait ther is More! Through RadiantHempPaste.com use CREAM25 for 25% off!
Interview with the creator of Hemp Paste!
Radiant Creators Interview with Creators of Hemp Paste
https://youtu.be/agIw2_oEvV4
~~~~~~
Get a real tinfoil hat!
https://speroprotectionclothing.com/
Interview with creator of Spero
https://youtu.be/VS0v28GpFKU
~~~~~~
Join The Truth Seeking Crew On Telegram
https://t.me/BitcoinDailyView
~~~~~~
200MA Positive Cross Telgram Alerts. Multiple candle times on Binance
https://t.me/BAS_Warrior_200MA
~~~~~~
Stuff I Use And Endorse
KuCoin is a great exchange for US Users (No VPN Needed)
https://www.kucoin.com/ucenter/signup?rcode=7N6bx1
FTX.us works for US users and is spiffy
https://ftx.us/home/#a=27039579
Coinbase
https://www.coinbase.com/join/simpso_00
Crypto.com (Best Crypto Debit Card I Have Found – Easy Peasy and SOLID system)
Use my referral link https://platinum.crypto.com/r/4645zf4j2v to sign up for Crypto.com and we both get $50 USD
CoinTracker
I use CoinTracker to calculate my cryptocurrency taxes. Use my personal invite link to get $10 off your first tax plan! I track my crypto portfolio in Real Time and easily do Taxes with a mouse click. CoinTracker was instantly a powerful tool for me understanding my crypto portfolio. Changes everything, it's essential and cheap.
https://www.cointracker.io/i/OhExoq5Go2L3
Bittrex is an exchange in the US and has been around a while. It works, it's good
https://bittrex.com/Account/Register?referralCode=4CZ-EKV-KNJ
3commas – the only way to trade (98% of my trading is in 3commas)
https://3commas.io/?c=tc18168
~~~~~~~
Indicators Used in Video
Top Cryptocurrency Spot Exchanges
https://coinmarketcap.com/rankings/exchanges/
Market Visualization
https://finviz.com/
Crypto Market Overview
https://coin360.com
24 Hour Price Movement Indicators
https://www.livebitcoincharts.com
BTC - Bitcoin Metrics
https://www.cryptometer.io
Bull vs Bear Live
https://v3.aggr.trade/k2fm
BTC Trading Volume
https://www.bitcointradevolume.com/
BTC Longs vs Shorts
https://blockchainwhispers.com/bitmex-position-calculator
BTCUSDT/GOLD
https://www.tradingview.com/symbols/spread/BINANCE%3ABTCUSDT%2FTVC%3AGOLD/
Shows how many OZ of Gold to buy 1 BTC
~~~~~~~
TradingView Indicators
Candles by Sam
https://www.tradingview.com/script/gaVcVeDq-candles-by-sam/
Volume spread for VSA
https://www.tradingview.com/script/rsfpep1O-Volume-spread-for-VSA/
VPVR – Viper – Volume Profile Visible Range Like (Buy/Sell Volume Bar-Chart To Right)
https://www.tradingview.com/script/LbhEl58n-Viper-Volume-Profile-Visible-Range-Like/
vpricesar
https://www.tradingview.com/script/YUdZOKjK-Vpricesar
SMU Binary Decimal Candles
https://www.tradingview.com/script/wyzxe4fX-SMU-Binary-Decimal-Candles
TTM Squeeze & Momentum by Drecken
https://www.tradingview.com/script/DY3eWCvS-TTM-Squeeze-Momentum-by-Drecken/
Master the TTM Squeeze Indicator on Thinkorswim
https://youtu.be/V5ecnIcdtd8
Indicator: WaveTrend Oscillator [WT]
https://www.tradingview.com/script/2KE8wTuF-Indicator-WaveTrend-Oscillator-WT
Derivative Oscillator Arrows [Salty]
https://uk.tradingview.com/script/Fi94aosN-Derivative-Oscillator-Arrows-Salty/
Lucid SAR
https://www.tradingview.com/script/OkACQQgL-Lucid-SAR
Madrid Moving Average Ribbon
https://www.tradingview.com/script/1JKqmEKy-Madrid-Moving-Average-Ribbon/
RSI Cave
https://www.tradingview.com/script/Xp86gbwP-RSI-Cave/
ADX & DI Histogram
https://www.tradingview.com/script/yMLQUvEq-ADX-DI-Histogram/
200 Above/Below Indicator
https://www.tradingview.com/script/pmrsURC8-TNZ-Index-above-MA/